What are Generation Credits?
When you sign up for a subscription, you will be given a set amount of Generation Credits, which are based on hours and minutes.
Every time you convert text into speech, we calculate the amount of credit that has been required to generate your voice content and subtract it from your Generation Credits.

Your remaining Generation Credits are updated in real time as you generate your text-to-speech content.
How to view your Generation Credits
There are three ways to view your Voice Generation Hours:
1. In the workspace area
This is the first screen you see when you log in to Genny.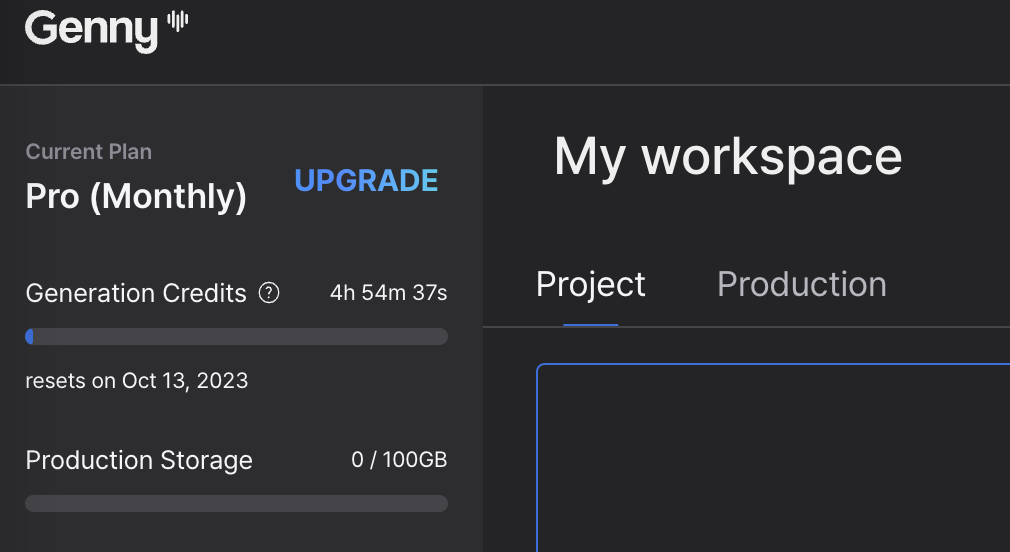 2. In your subscription page
This is also where you can see the date your credit resets.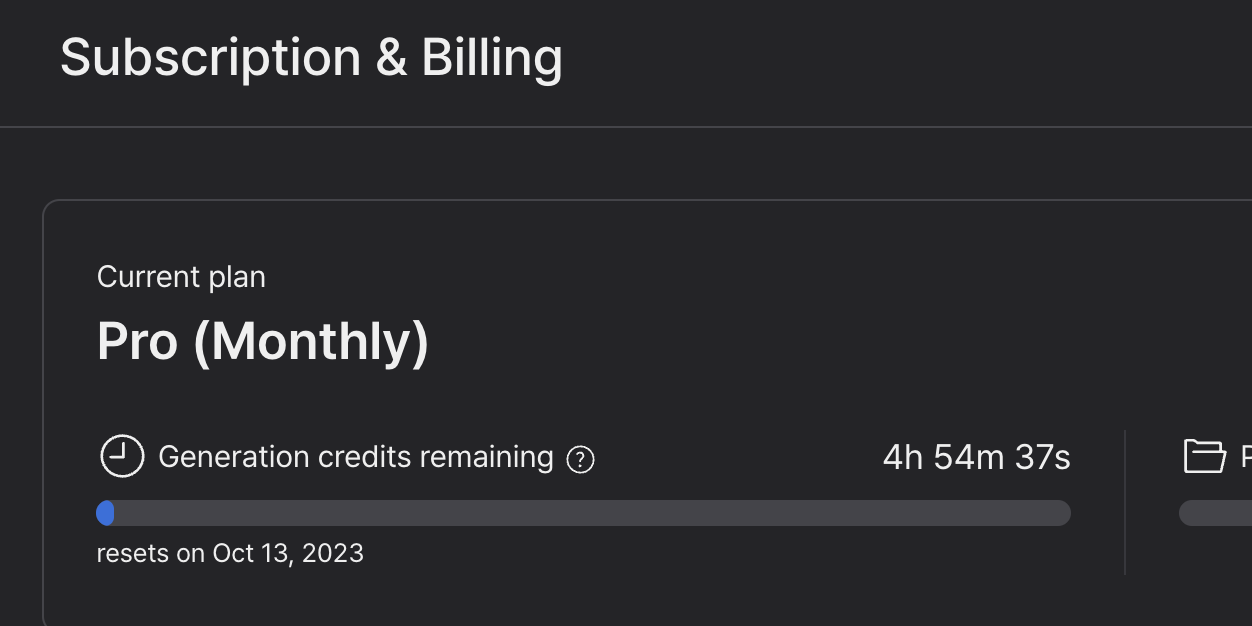 3. In your project
(This is located at the top of the screen)