Step 1
Click your Profile Picture at the top right of Genny and go to "Account Settings"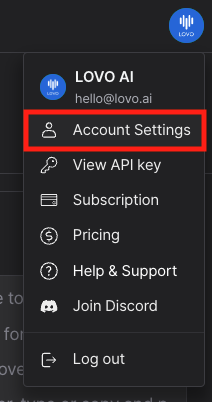 Step 2
Then click "Change Password" to set your new password.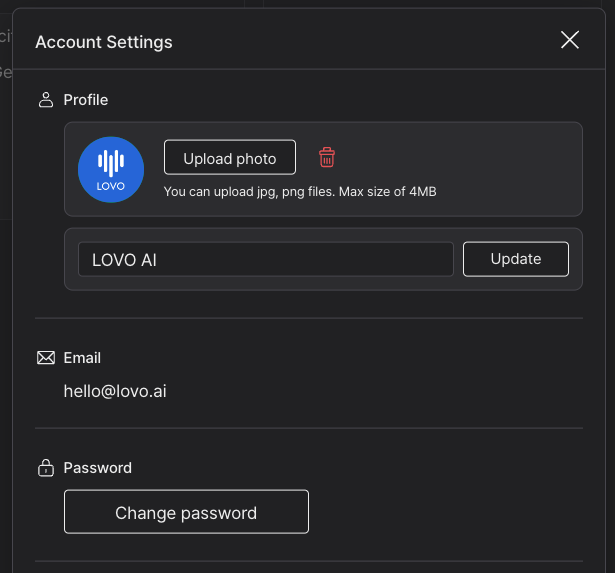 Step 3
Once you have entered your current password and the new password, click "Change" to update.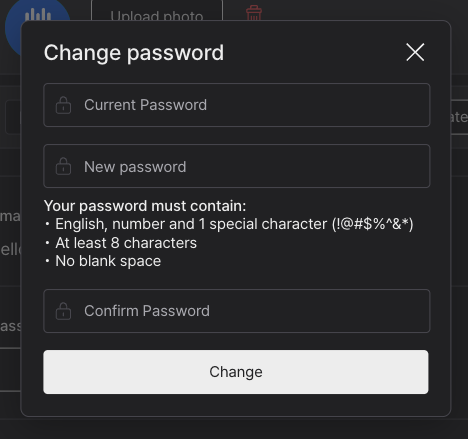 Once you have updated your password, you will need to relogin using your new password.
If you encounter any issues please email hello@lovo.ai for support.